A NAME WITH A MEANING
THE NAME EACH X OTHER ORIGINATES FROM A POEM BY THE ARTIST ROBERT MONTGOMERY AND SIGNIFIES THE IDEA OF THE COMMUNITY. EACH X OTHER STANDS AS A TESTAMENT OF LOVE, AND OF SHARING CREATIVE IDEAS AND HOPE FOR THE FUTURE.

EACH X OTHER WAS BORN OF AN ENCOUNTER BETWEEN FASHION DESIGNER ILAN DELOUIS AND ARTISTIC DIRECTOR JENNY MANNERHEIM. INSPIRED BY A POEM BY ROBERT MONTGOMERY 'SAFE AND WARM HERE / IN THE FIRE OF EACH OTHER' – THE DUO DECIDED TO CREATE A MASCULINE WARDROBE FOR WOMEN, WITH UNISEX STYLES. A COLLABORATIVE BRAND WHICH INVITES ARTISTS AND DESIGNERS TO DESIGN MODELS FOR THEIR COLLECTIONS, AS PART OF ITS COLLECTIVE. THIS WARDROBE INCLUDES COMMON AND IDENTICAL STYLES FOR HIM AND FOR HER, PLAYING ON THE MYTHS OF ANDROGYNY AND THE IDEA OF THE TWIN FLAME. ITS LUXURIOUS FABRICS, TIMELESS COLOUR CODE AND ESSENTIAL FITS JOIN TO CREATE THE SIGNATURE EACH X OTHER AESTHETIC. ARTISTIC WORKS COME INTO PLAY IN EACH PIECE THROUGH THE FINISHES; GRAPHIC PRINTS, PAINTING, POEMS AND IMAGERY MADE BY THE CREATIVE COMMUNITY THAT CONTINUES TO GROW AROUND EACH X OTHER. FOLLOWING THE PRINCIPLE OF A PUBLISHING HOUSE, EACH X OTHER PRODUCES FILMS, EXHIBITIONS, BOOKS AND OBJECTS, ALWAYS IN DIALOGUE WITH ITS COLLECTIONS, ALWAYS SIGNED BY THE ARTISTS, ART MEETS FASHION.
Androgynous, black & white spirit with Rock&Roll vibes and leather.
For their website we decided to go with the idea that Each x Other is really an house for fashion creators where you can met art. With big images and big text you can feel that Each x Other is leaving with our time. This is a real visual website where you can find actual campaigns, fashion films and runways. On the top you have the Each x Other Statement that always appear and makes you remember their concept, 'Art meets Fashion'.
For this part the idea was not to loose all these previous elements and their concept into something tom uch complicated or without a soul.
To not loose our customers into something boring we kept it simple but whit the same idea, big images and big text with their statement on top. The pieces are shown in 3 ways that make things more dynamic: front/side/packshots.
We wanted to keep the art element into the shop to remember that it's not only about clothing but really a place where art and fashion are teamed.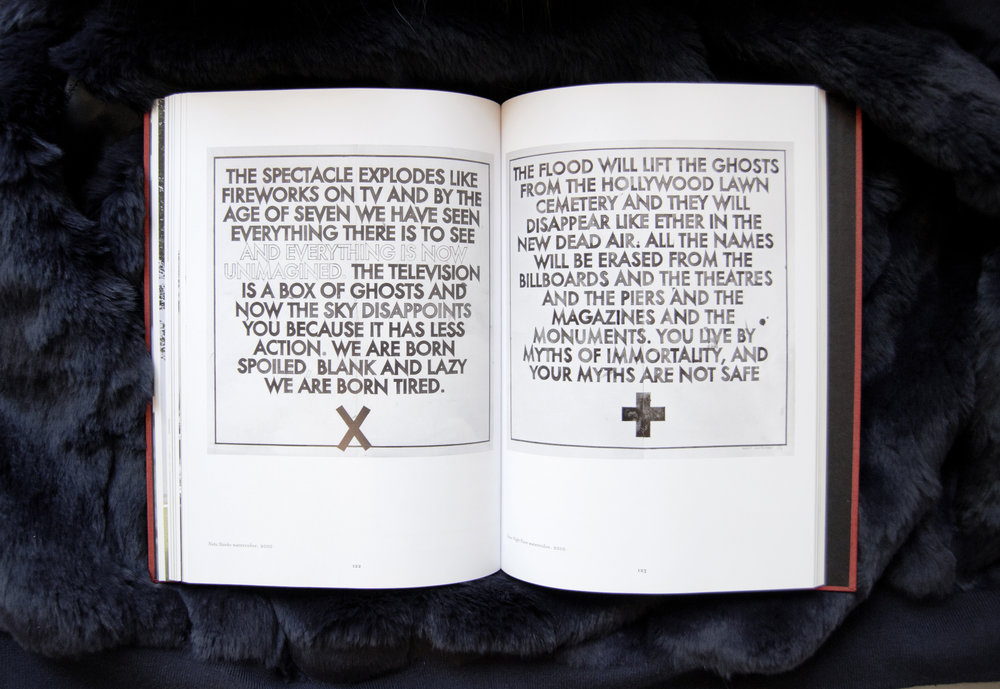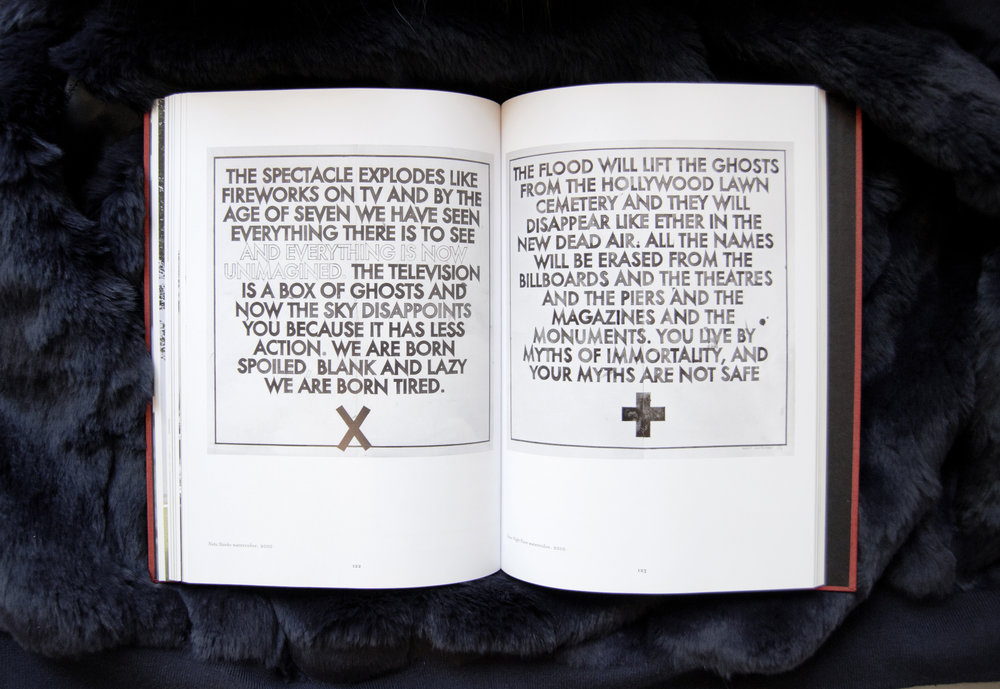 Instagram content
It's all about keeping and art spirit and focusing on fabrics and details. Each x Other has the particularity to work with the artist Robert Montgomery that for each season create a poem that the designers will use for their collection. They will use it for the liner or they will print he artwork into scarf or jacket. It's not unusual that we post images from Robert's books or statement but always with a nice and interesting set up.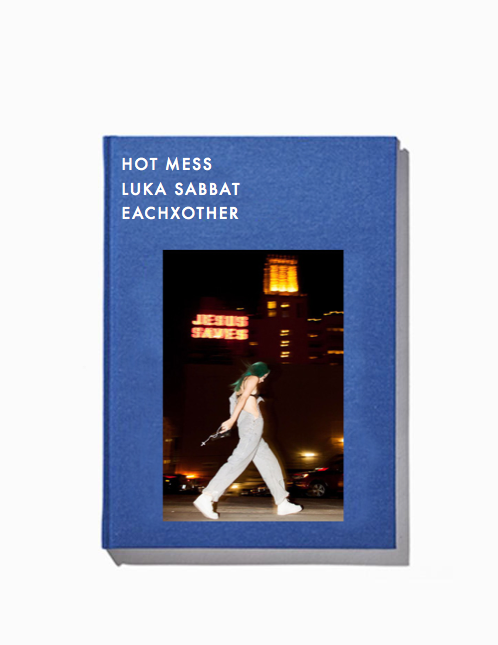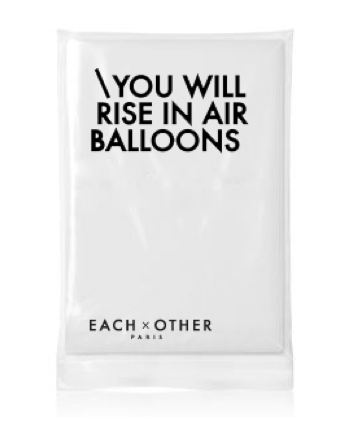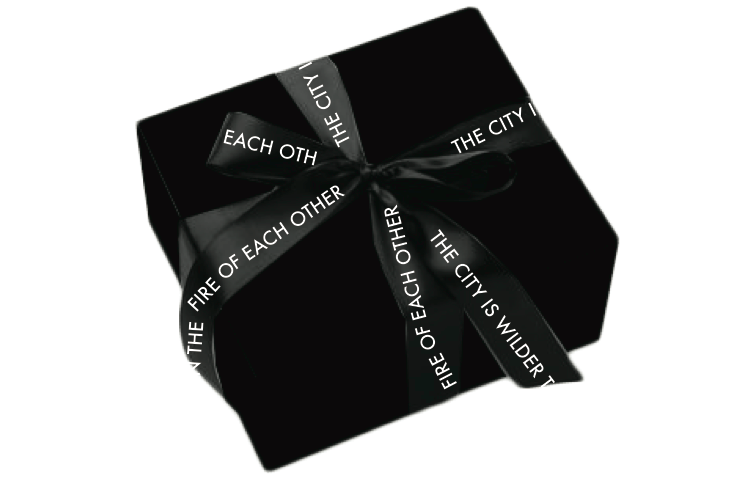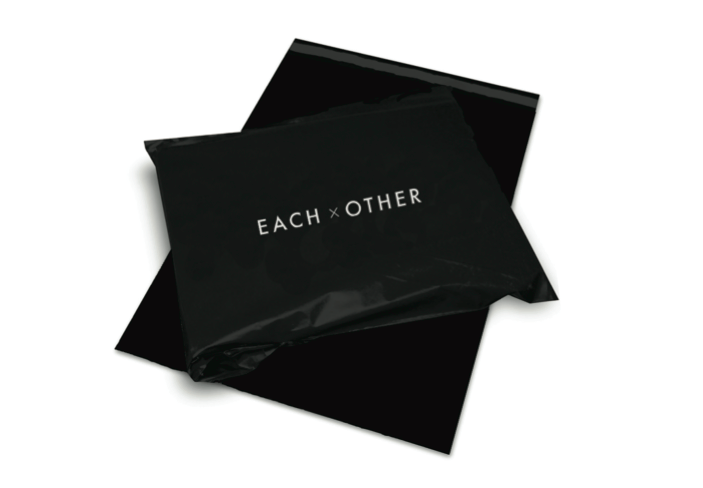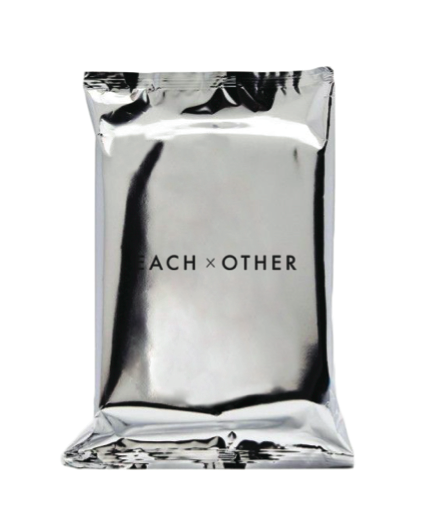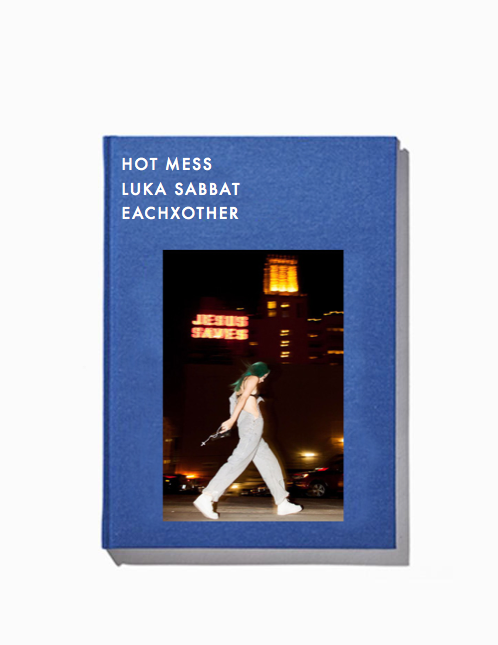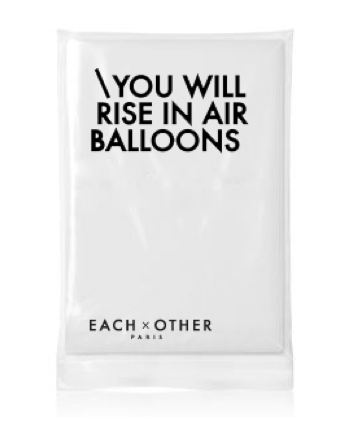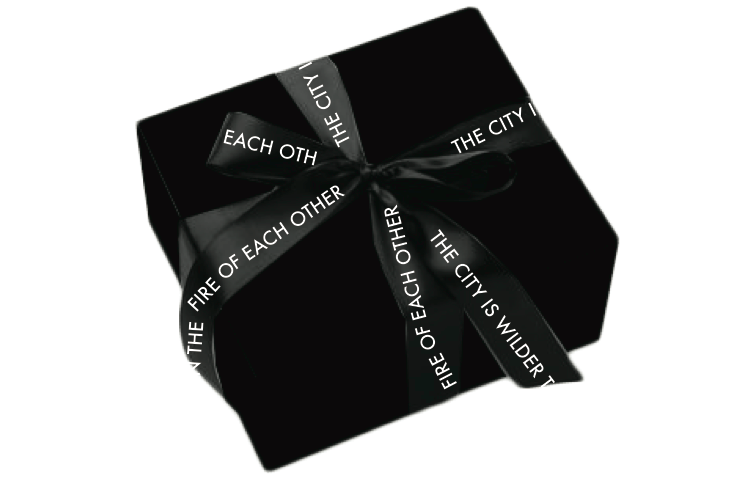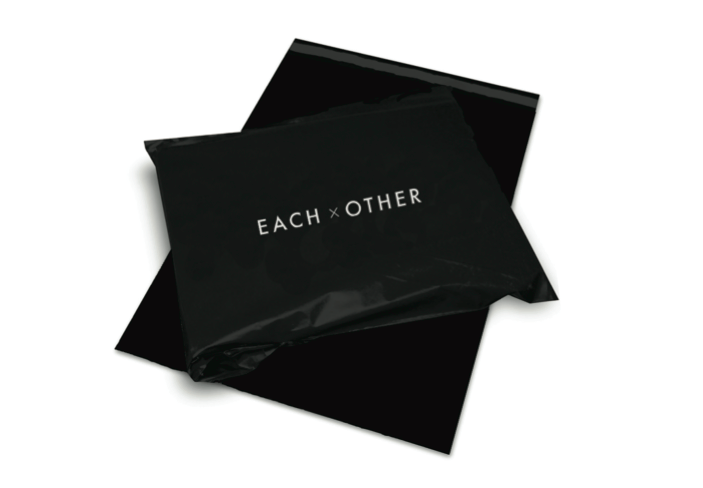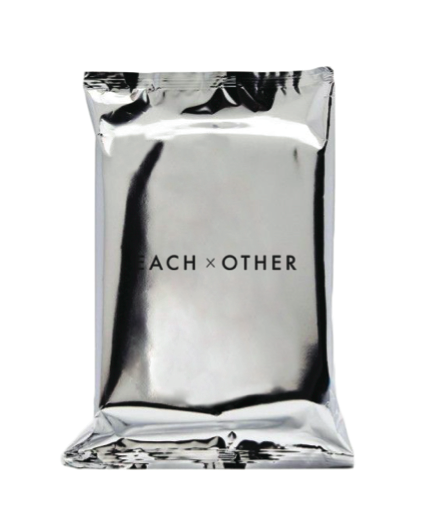 Packaging & Print
Each x Other is doing a lot of collaborations with artists.
For the invitations we used a Robert Montgomery poem which was also the theme for the collection, with a gold embossed print you can feel the sculptural expression that the clothes will transfigured, by using 3D embroidery.
For the packaging the idea was to keep in mind the 'X' from their logo and their statement. With black&white vibes, big quotes and androgynous concept you can feel their energy to show that experimentation and collaboration are part of their DNA.
FW 17 RUNWAY SHOW
'The city is a Magic Sculpture'